Meet The DISC 2017 Presenters
We are excited to introduce a great list of presenters for our 2017 programs. The venue will be the Colorado Dental Association Seminar facility, Denver Technological Center, Greenwood Village. Continuing education credits are available (total of 11 and ¼ hours of AGD PACE credits).
DISC events are for members only.
Not yet a member? Sign-up here!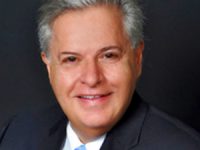 Edward Mills, DDS, is the past President of the American Academy of Implant Dentistry. He was the director of Medical College of Georgia's Comprehensive Implant Program for 27 years as well as The Georgia Maximus Program which is a 380-hour Comprehensive Program in Implant Dentistry. He is the director of the Advanced Dental Implant Studies group. He was the past director of Emory-Adventist Hospital's 3-year residency program in Dental Implantology. He is an honored fellow of the American Academy of Implant Dentistry, a Fellow and Diplomate of the International Congress of Oral Implantologists, and a Diplomate of the American Board of Oral Implantology. He is currently the director of the Atlanta Institute for Advanced Education and the clinical director of the Atlanta Center for Restorative Dentistry. Dr. Mills has a private practice focused on restorative dentistry in Atlanta, Georgia.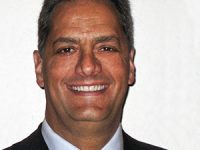 Sergio Rubinstein, DDS, Prosthodontist
Dr. Sergio Rubinstein received his dental degree in 1980 from the Universidad Tecnologica de Mexico. From 1980-82 completed his Prosthodontic specialty-training program in Periodontal-Prosthesis at the University of Illinois at Chicago where he was an Assistant Professor until 1992. Is in private practice since 1986 and presently as a founder and practicing dentist at Dental Reconstruction Center. Member of numerous associations has lectured to major Associations such the American Association of Oral and Maxillofacial Surgeons, American Prosthodontic Society, Academy of Prosthodontics, American Academy of Periodontology, Academy of Osseointegration, American Academy of Esthetic Dentistry, Southwest Dental Conference, American Academy of Cosmetic Dentistry, Chicago Dental Society, New York Dental Meeting, American Dental Association Annual Meeting and currently lectures nationally and internationally. Lecturer at DentalXP, an internet lecture site. Given hands-on courses in Adhesive Dentistry and Implant Prosthodontics. Has published several articles in Adhesive Dentistry and Implant-Prosthodontics. Author of two chapters for books in Implant Prosthodontics and the Art of Treatment Planning. Inventor of a custom abutment to prosthetically correct misaligned implants.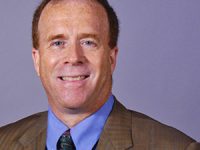 Dr. Block graduated from the University of Rochester in 1975, attaining both a BA in Biology and a BS in Biomedical Engineering.  He completed his dental training at the Harvard School of Dental Medicine in 1979, receiving his D.M.D. cum laude in a special field.  He completed his residency program in Oral and Maxillofacial Surgery at the LSU School of Dentistry in 1983.  He remained at the LSU School of Dentistry and achieved the academic rank of Professor in the Department of Oral and Maxillofacial Surgery. Currently, he is in private practice dedicated to patient-oriented care. Dr. Block is the editor-in-chief of five textbooks on dental implants, Endosseous Implants for Maxillofacial Reconstruction, Implants in Dentistry, Color Atlas of Dental Implant Surgery: the 4th edition was published in 2014.  He is Past President of the Academy of Osseointegration and has been program chairman for three of their annual programs.  Dr. Block serves on the American Association of Oral and Maxillofacial Surgeons (AAOMS) Committee on Continuing Education.   Dr. Block has been an examiner for the American Board of Oral and Maxillofacial Surgery. He is a Section Editor on Dental Implants for the Journal of Oral and Maxillofacial Surgery. Dr. Block is particularly interested in the translation of technology for efficient and predictable reconstruction of the jaw to provide ideal bone for implant placement and esthetic replacement of missing teeth, the use of multiple techniques and implants to reconstruct significant atrophic conditions, and interceptive strategies for rehabilitating extraction sites with implant restorations. Hobbies and interests:  Golf, skiing, road cycling, nutrition, science fiction, computer technology.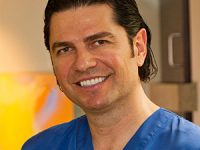 Aldo Leopardi, BDS, DDS, MS, Prosthodontist
Dr. Leopardi received his undergraduate dental degree from the University of Adelaide, South Australia, in 1984.  He enjoyed private practice as a general dentist in Adelaide, Australia, for several years prior to receiving his specialist training and masters degree in combined fixed, removable and implant Prosthodontics, at the University of North Carolina, at Chapel Hill, in 1993. At Chapel Hill, he also taught Fixed Prosthodontics as a Clinical Assistant Professor.  Upon return to Australia, he began a successful Prosthodontic private practice in the Gold Coast region of Queensland, Australia. In 1996, he joined the Prosthodontic faculty at the University of Detroit Mercy (UDM), Michigan, where he also obtained his American DDS degree.  Teaching responsibilities at UDM included Clinical Supervisor and:
Co-Director of the Fixed Prosthodontic Program,
Director of the Complete Dentures Program,
Implant Residency program supervisor.
In 1999, after 15 years of combined academic and dental practice, Dr. Leopardi resumed private practice limited to implant, fixed and removable Prosthodontics in Denver, Colorado.  Today he lectures nationally on subjects involving fixed, removable and implant dentistry, and is involved in clinical research.  He is also the founder and President of the Denver Implant Study Club and The Knowledge Factory.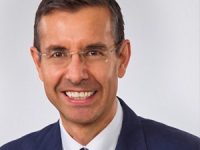 Diego Velásquez, DDS, MSD
Diego Velásquez, DDS, MSD is a graduate of the Pontificia Universidad Javeriana School of Dentistry, Colombia.  He was awarded an Ambassadorial Scholarship by The Rotary Foundation that allowed him to complete his postdoctoral training in Prosthodontics and Dental Materials at Indiana University School of Dentistry where he also received a Masters degree in Science of Dentistry.  He went on to complete a residency in Periodontics at The University of Texas Health Science Center at San Antonio. Dr. Velasquez works in private practice in Fenton, Michigan and is an Adjunct Clinical Assistant Professor at the School of Dentistry of The University of Michigan. He is a Diplomate of the American Board of Periodontology and is currently a member of the peer review panel of the Journal of Periodontology, Clinical Advances in Periodontics, and a consultant of The International Journal of Periodontics and Restorative Dentistry. He is part of the Expert Council of The Osteology Foundation, has published a number of articles on prosthodontics, periodontics and dental implant related topics and has lectured nationally and internationally. Dr. Velasquez is a recipient of the prestigious "Dr. and Mrs. Gerald M. Kramer Scholarship for Excellence" award of the American Academy of Periodontology Foundation.  He is active in numerous professional associations serving on leadership positions in different capacities.