DISC 2021-22 will feature a series of six lectures. We are currently finalizing our additional speakers and topics. We will update this page with our new speaker line-up in early September.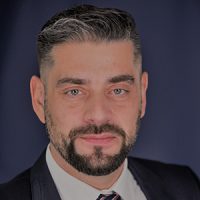 Dr. Rodrigo Neiva currently heads the Department of Periodontics at Penn Dental Medicine as Chairman and Clinical Professor of Periodontics. After obtaining his D.D.S. from Vale do Itajai University in Brazil, he continued his education at the University of Michigan, School of Dentistry, where he earned a Certificate and a Master's Degree in Periodontics. During his time at the University of Michigan, Dr. Neiva was mentored by world-renowned prosthodontist, Dr. Carl E. Misch (1947 – 2017), a visionary pioneer in the field of implant dentistry and author of Contemporary Implant Dentistry (1993, 1st ed.; 1999, 2nd ed.), a best-selling classic in dental academia.
In 2004, Dr. Neiva was appointed Clinical Assistant Professor in the Department of Periodontics and Oral Medicine at the University of Michigan, School of Dentistry before advancing to Clinical Associate Professor in 2009.
He joined the faculty at the University of Florida, College of Dentistry, in 2010, serving as Clinical Associate Professor and Graduate Program Director in the Department of Periodontology.
In 2017, he was awarded full Clinical Professorship, a position he held until his official transition to Penn Dental Medicine as the new Chairman of Periodontics in September 2019. Consistently recognized for his commitment to excellence in academic dentistry, Dr. Neiva has received numerous teaching awards throughout his career, including the Distinguished Faculty Award (2004), Best Clinical Faculty Award (2005), Outstanding Clinical Instructor Award (2007, 2008 & 2010), and the American Academy of Periodontology Educator Award (2006 & 2016). He is a Fellow in the Pierre Fauchard Academy and the American College of Dentists, as well as a Diplomate of the American Board of Periodontology and the International Congress of Oral Implantology. Dr. Neiva currently serves as Board Examiner for the American Board of Periodontology and was, most notably, elected the youngest Board Director ever in the history of the organization.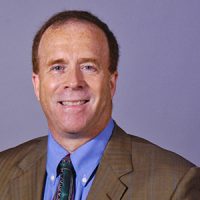 Michael S. Block, DMD, Oral and Maxillofacial Surgeon



Dr. Block graduated from the University of Rochester in 1975, attaining both a BA
in Biology and a BS in Biomedical Engineering. He completed his dental training
at the Harvard School of Dental Medicine in 1979, receiving his D.M.D. cum
laude in a special field. He completed his residency program in Oral and
Maxillofacial Surgery at the LSU School of Dentistry in 1983. He remained at the
LSU School of Dentistry and achieved the academic rank of Professor in the
Department of Oral and Maxillofacial Surgery. Currently, he is in private practice
dedicated to patient-oriented care.
Dr. Block is the editor-in-chief of five textbooks on dental implants, Endosseous
Implants for Maxillofacial Reconstruction, Implants in Dentistry, Color Atlas of
Dental Implant Surgery: the 4th edition was published in 2014. He is Past
President of the Academy of Osseointegration, and has been program chairman
for three of their annual programs. Dr. Block serves on the American Association
of Oral and Maxillofacial Surgeons (AAOMS) Committee on Continuing
Education. Dr. Block has been an examiner for the American Board of Oral and
Maxillofacial Surgery. He is a Section Editor on Dental Implants for the Journal of
Oral and Maxillofacial Surgery.
Dr. Block is particularly interested in the translation of technology for efficient and
predictable reconstruction of the jaw to provide ideal bone for implant placement
and esthetic replacement of missing teeth, the use of multiple techniques and
implants to reconstruct significant atrophic conditions, and interceptive strategies
for rehabilitating extraction sites with implant restorations.
Hobbies and interests: Golf, skiing, road cycling, nutrition, science fiction,
computer technology.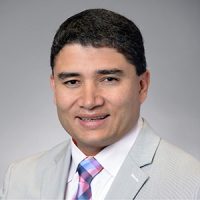 Emilio I. Arguello DDS, DMD, MS, Periodontist



Dr. Emilio Argüello obtained his dental degree, specialty training in periodontology, and Master of Science in Oral Medicine from Tufts University School of Dental Medicine in Boston, MA. Dr. Argüello is Board Certified and a Diplomate of the American Board of Periodontology and Implant Dentistry. He has conducted extensive clinical and basic science research in periodontology at The Forsyth Institute and Harvard University in Boston. His research work in biofilm formation as well as the microbiology and clinical treatment of periodontal diseases earned him a NIH-National Research Service Award. He has been a core faculty at the Harvard University School of Dental Medicine in the post-graduate periodontology program for over 15 years. Dr. Argüello has faculty appointments in universities in the United States, Mexico, and Europe.
Dr. Argüello has co-authored textbooks as well as several scientific publications in peer-review journals. He lectures extensively nationally and internationally and is an active member of many professional associations. In addition, he serves as a reviewer of the Journal of Periodontology and for the International Journal of Periodontics & Restorative Dentistry among others; in addition to being a chair of a scientific committee of the Academy of Osseointegration.
He actively collaborates with other specialists and industry leaders, locally, nationally, and internationally for the constant improvement of the profession in the benefit of patient care. Finally, he maintains a private practice limited to periodontics and implant dentistry in Denver CO.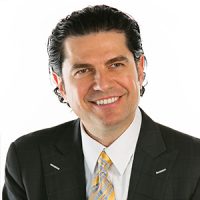 Dr. Aldo Leopardi, BDS, DDS, MS, Prosthodontist
Dr. Leopardi received his undergraduate dental degree from the University of Adelaide, South Australia, in 1985. He enjoyed private practice as a general dentist in Adelaide, Australia, for several years prior to receiving his specialist training and masters degree in combined fixed, removable and implant Prosthodontics, at the University of North Carolina, at Chapel Hill, in 1993.
At Chapel Hill, he also taught Fixed Prosthodontics as a Clinical Assistant Professor. Upon return to Australia, he began a successful Prosthodontic private practice in the Gold Coast region of Queensland, Australia. In 1996, he joined the Prosthodontic faculty at the University of Detroit Mercy (UDM), Michigan, where he also obtained his American DDS degree. Teaching responsibilities at UDM included Clinical Supervisor and:
• Co-Director of the Fixed Prosthodontic Program,
• Director of the Complete Dentures Program,
• Implant Residency program supervisor.
In 1999, after 15 years of combined academic and dental practice, Dr. Leopardi
resumed private practice limited to implant, fixed and removable Prosthodontics in
Denver, Colorado. Today he lectures nationally and Internationally on subjects involving fixed, removable and implant dentistry. He is involved in clinical research and has contributed articles and textbook chapters. He is also cofounder of Dentutopia and president of the Denver Implant Study Club.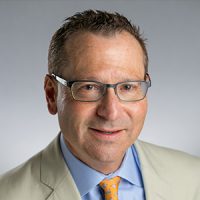 Jay B. Reznick, D.M.D., M.D.
Dr. Reznick is a Diplomate of the American Board of Oral and Maxillofacial Surgery. He received his undergraduate Biology degree from CAL-Berkeley, Dental degree from Tufts University, and his M.D. degree from the University of Southern California. He did his internship in General Surgery at Huntington Memorial Hospital in Pasadena and trained in Oral and Maxillofacial Surgery at L.A. County- USC Medical Center.
Dr. Reznick was one of the first North American adopters of fully-guided,
prosthetically-based implant surgery and was the first specialist in the U.S. to integrate CBCT and CAD/CAM in his practice. He has taught dentists about basic and advanced implant dentistry, surgery, and 3D digital technology for the last 2 decades. Dr. Reznick has published extensively in the dental and medical literature. He lectures frequently at dental meetings and educational conferences, as well as giving live training courses to dentists from all over the world.
Dr. Reznick is one of the Founders of the website OnlineOralSurgery.com, which
educates practicing dentists in basic and advanced oral surgery techniques. Dr. Reznick is also a consultant to a number of manufacturers and suppliers of dental and surgical instruments and equipment, and is on the Editorial Advisory Boards of a number of dental journals. He is the Director of the Southern California Center for Oral and Facial Surgery in Tarzana, California. He can be reached at jay@onlineoralsurgery.com.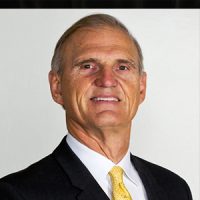 Ole T. Jensen, DDS, MS Oral & Maxillofacial Surgeon
Ole T. Jensen, DDS, MS received his Bachelor's Degree from the University of Utah in 1972.
He completed his Doctor of Dental Surgery Degree at Northwestern University School of Dentistry in 1976 and his Anesthesiology Residency in 1977 at Northwestern University School of Medicine.
He completed his Oral and Maxillofacial Surgery Residency in 1980 at the University of Michigan.
Dr. Jensen is a Diplomate of the American Board of Oral and Maxillofacial Surgery and a Fellow of the American Dental Society of Anesthesiology. Dr. Jensen is a frequent guest lecturer at the U.S. and international seminars and symposiums.  He has authored three textbooks on oral surgery and published numerous articles. Dr. Jensen is interested in bone grafting, dental implants, and distraction osteogenesis. 
Dr. Jensen is the ninth recipient of the Nobel Biocare Brånemark Osseointegration Award.  Currently, he is Chairman of Ditron Dental Implants and Vice Chairman of Nobio.com.
Dr. Wayne R. Harrison, DDS received his master's degree in education and trumpet performance before enrolling at the Loma Linda School of Dentistry, where he graduated with high honors. He then established a successful private practice in Chula Vista, California, and became known for excellence in implant, reconstructive, and cosmetic dentistry.
Having studied under Drs. Per-Ingvar Brånemark, Stephen Parel, Daniel Sullivan, and others, he created an industry-standard mini-residency program with Nobel BioCare. Today he lectures globally on the topics of dental implants, technology in dentistry, and practice growth & profitability.
Dr. Harrison was just the 2nd general dentist ever to receive a fellowship in the Academy of Osteointegration. In 2020 he joined Dr. Ole Jensen and Ditron Dental USA, where he is actively involved in the development and education of their technology.