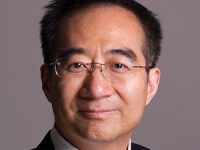 Joseph Kan, DDS, MS, Prosthodontist



Dr. Joseph Kan completed his specialty training in Prosthodontics and Master degree for Implant Surgery from Loma Linda University School of Dentistry (LLUSD) in 1997.  He is currently a Professor in LLUSD and maintains a private practice limited to Prosthodontics and Implant Surgery.  Dr. Kan honors include the Best Research Award from the Academy of Osseointegration in 1997, the Judson Hinckey Award from the Journal of Prosthetic Dentistry in 2003 and the Robert James Implant Achievement Award in 2005.  Dr. Kan is one of few clinicians worldwide that had been trained in both the surgical and restorative discipline of implant dentistry.  Besides lecturing both nationally and internationally, he is on the Editorial board for several journals and has published over 100 reference articles and chapters.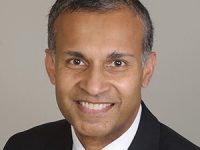 Sreenivas Koka, DDS, MS, PhD, MBA, FACD, FAP, Prosthodontist
Dr. Sreenivas Koka received DDS and MS (prosthodontics) degrees from The University of Michigan. He joined the University of Nebraska faculty in 1992, became a Diplomate of the American Board of Prosthodontics in 1995, and received his PhD in Oral Biology (Cell Biology) from the University of Nebraska in 1999 and completed a post-doctoral research fellowship in signal transduction at the Eppley Cancer Institute. While at the University of Nebraska, Dr. Koka received the Outstanding Teacher Award on numerous occasions and was the inaugural Merritt C. Pedersen Professor of Dentistry.  He joined the Staff of Mayo Clinic in 2004 and is former Consultant, former Professor of Dentistry and former Chairman of the Department of Dental Specialties in Rochester, Minnesota. Dr. Koka received an MBA from MIT's Sloan School of Management in 2013 and moved to Zurich, Switzerland to be Executive Director of the Foundation for Oral Rehabilitation.  Dr. Koka moved back to the US to focus on patient care and student education and open Koka Dental Clinic, a private practice focused on implant and removable prosthodontics in San Diego.
Dr. Koka recently served as interim Chair of Restorative Dentistry at UCLA School of Dentistry and is also Clinical Professor in Advanced Prosthodontics at Loma Linda University School of Dentistry.  He is a Fellow and Past-President of the Academy of Prosthodontics, a Fellow of the American College of Dentists, a member of the ADA/CDA/SDCDS, and President of the International College of Prosthodontists (2020-2021).  He is Vice-Chair of MIT's Sloan School of Management Alumni Board. Dr. Koka has published over 100 journal articles and book chapters and lectures extensively nationally and internationally and he is one of only a handful of dentists to have given a TED talk..  Dr. Koka has been a reviewer for NIH grants and been a principal investigator on grants funded by NIH and industry sources.  Dr. Koka is an Associate Editor for the Journal of Prosthodontic Research and a past Associate Editor for the International Journal of Oral and Maxillofacial Implants. In addition, Dr. Koka is the founder of two companies: Premium Dental Editing and Career Design in Dentistry, and the co-founder of the Future Leaders in Prosthodontics workshop series.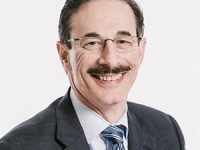 Paul S. Rosen, DMD, MS, Periodontist
Dr. Paul Rosen maintains a full-time private practices in both Yardley, Pennsylvania and New York City, New York limited to periodontics, surgical implant placements and regenerative therapy. He also has appointments as Clinical Professor of Periodontics at the University of Maryland Dental School and Adjunct Professor at James Cook University in Cairns, Australia. Dr. Rosen is a Diplomate of the American Board of Periodontology and has served as an Examiner as well. He reviews for and serves on the editorial boards for a number of dental journals. Dr. Rosen has authored/co-authored a number of articles on periodontal regeneration, dental implants and laser-assisted treatments and has lectured both nationally and internationally on these subjects. Dr. Rosen is honored to have been awarded a number of prestigious awards including the American Academy of Periodontology's Master Clinician Award in 2015, the Northeastern Society of Periodontists Isidor Hirschfeld Award for Clinical Excellence in 2016, and the Distinguished Alumnus Award for Professional Achievement from the University of Maryland Dental School in 2020.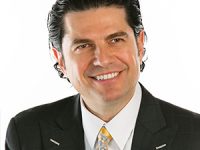 Dr. Aldo Leopardi, BDS, DDS, MS, Prosthodontist
Dr. Leopardi received his undergraduate dental degree from the University of Adelaide, South Australia, in 1985. He enjoyed private practice as a general dentist in Adelaide, Australia, for several years prior to receiving his specialist training and masters degree in combined fixed, removable and implant Prosthodontics, at the University of North Carolina, at Chapel Hill, in 1993.
At Chapel Hill, he also taught Fixed Prosthodontics as a Clinical Assistant Professor. Upon return to Australia, he began a successful Prosthodontic private practice in the Gold Coast region of Queensland, Australia. In 1996, he joined the Prosthodontic faculty at the University of Detroit Mercy (UDM), Michigan, where he also obtained his American DDS degree. Teaching responsibilities at UDM included Clinical Supervisor and:
Co-Director of the Fixed Prosthodontic Program
Director of the Complete Dentures Program
Implant Residency program supervisor
In 1999, after 15 years of combined academic and dental practice, Dr. Leopardi resumed private practice limited to implant, fixed and removable Prosthodontics in Denver, Colorado. Today he lectures nationally and Internationally on subjects involving fixed, removable and implant dentistry. He is involved in clinical research and has contributed articles and textbook chapters. He is also founder and president of the Knowledge Factory and the Denver Implant Study Club.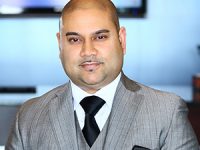 Neal Patel, DDS, Dentist, Certified Dental Technician



Neal Patel, DDS, CDT served as Implant Prosthodontic Fellow at Ohio State University, where he helped establish techniques and protocols for Digital Implantology and Prosthetics. He went on to specialized study with renowned experts in the US and abroad. He has since become a recognized authority on 3D diagnostic imaging with cone beam computed tomography and same-day dental restorations with computer-aided design & manufacturing (CAD/CAM).
He is a unique combination of dentist and Certified Dental Technician, an accreditation involving intensive course study of the stomatognathic system, and a demonstrated mastery of specialty areas of dentures, partial dentures, crown & bridges, ceramics, orthodontics and implants. He created an all-digital private practice, and employs all-digital planning, fabrication, surgical guides and prosthetics to improve patient care and results.
A testimony to his expertise, Dr. Patel travels extensively around the US, Canada and overseas, training other doctors in the use of modern dental technology like 3D imaging and computer-guided dental implant placement.  Widely published, he has been featured in numerous clinical publications on advanced treatment techniques and business strategies.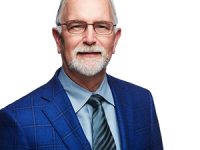 Daniel R. Cullum, DDS, Oral and Maxillofacial Surgeon



Dr. Dan Cullum completed his DDS with distinction at the University of Alberta, Canada and residency training at Westchester Medical Center, New York. Dr. Cullum is a Diplomate of the ABOMS and is on faculty as a Visiting Lecturer at Loma Linda University and UCLA, Departments of Oral and Maxillofacial Surgery. He speaks nationally and internationally and has contributed articles and textbook chapters. He was principal contributor and lead editor of the innovative textbook "Minimally Invasive Dental Implant Surgery." Dr. Cullum has served in leadership roles at national, state and local societies. At Implants Northwest (Coeur d'Alene, ID), he practices Oral and Maxillofacial Surgery with a focus on immediate and minimally invasive techniques in esthetic implant reconstruction. Dr. Cullum is the President of Implants Northwest LIVE Learning Center, which emphasizes train¬ing in advanced techniques for surgeon/restorative teams using LIVE surgery and "hands-on application in a small group environment.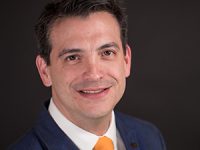 Marco Brindis, DDS, Prosthodontist
Dr. Marco Brindis is a professor at the Prosthodontics Department at Louisiana State University, where he also maintains an intramural restorative practice devoted to esthetics and implants with an interdisciplinary approach. He earned a D.D.S from the Universidad Intercontinental in Mexico City in 1998. He did a Preceptorship in Dental Implants at the Universidad Intercontinental in 1999 and a Preceptorship in Dental Implants at the Dental School at the UT Health Science Center in San Antonio in 2002.  He completed a surgical Implant Fellowship at the Biotechnology Institute in Vitoria Spain in 2003. He got his Certificate in Prosthodontics at LSU School of Dentistry in the Department of Prosthodontics in 2007. He then completed the Esthetic and Occlusion courses at the Pankey Institute in 2007.  He has lectured nationally and internationally. He is a member of several organizations including the American Academy of Restorative Dentistry, Academy of Osseointegration, American Dental Association, American College of Prosthodontist and the Pierre Fauchard Academy.