Meet The DISC 2019 Presenters
We are excited to announce seven new topics and a great list of presenters for our DISC 2019 programs. The venue will be the Colorado Dental Association Seminar facility, Denver Technological Center, Greenwood Village. Continuing education credits are available (total of 15 and 3/4 hours of AGD PACE credits).
DISC 2019 events are for members only.
Not yet a member? Sign-up here!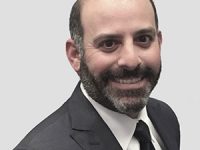 Dr. Isaac Tawil received his Masters degree in Biology from Long Island University and his DDS from NYU College of Dentistry.  Dr. Tawil is also a Diplomat International Academy Dental Implantology, Diplomat International Academy for Dental Facial Esthetics, Fellow International Congress of Oral Implantology, MINEC Knight (Megagen International Network of Educators and Clinicians, MINEC USA board of directors, Digital Dental society board of directors, Pierre Fauchard award for outstanding achievements, Fellow Advanced Dental Implant Academy, Presidential Service Award Outstanding Achievements, Private Practice, Brooklyn, New York, Founder and Co-Director and of Advanced Implant Education, and New product consultant for IDS (Integrated Dental Systems), 3DISC, Henry Schien, Megagen.
Dr Tawil has held main podium session and hands on workshops at AAID, AMIB, Sename, CMIC,  SYFAC, ESCD, Aegis, Megagen international symposiums,  Ossedensification world symposium, DentalXp and IADI.  Dr Tawil has been published in several magazines and journals and enjoys teaching live surgical seminars in Mexico, Arizona and NY as well as hands on courses globally.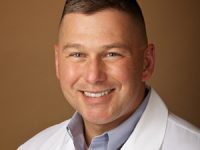 Dr. Steven Nytko, DDS, Periodontist

A native of Chicago, Illinois, Dr. Steven Nytko completed his B.S. degree in Biology in 1986 and subsequently earned a Master of Science degree in Kinesiology at the University of Illinois – Urbana-Champaign.  He earned his Doctorate of Dental Surgery degree at the University of Illinois – Chicago in 1991, where he also completed his specialty certificate in Periodontology in 1994.  Board certified by the American Board of Periodontology since 1998.  Dr. Nytko has trained over 200 resident and non-resident dentists throughout his career and has been an innovator and leader in regenerative surgical techniques for nearly 25 years.  He is a member of the Expert Council for Geistlich Fibro-Gide.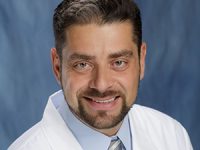 Dr. Neiva E. F. Rodrigo, DDS, MS, Periodontist

Dr. Neiva earned his Certificate and Master's degree in Periodontics from the University of Michigan, School of Dentistry.  He is a Diplomate of the American Board of Periodontology and of the International Congress of Oral Implantology.  He is also a Fellow of the American College of Dentists.  Dr. Neiva serves as the Director of the Graduate Program in Periodontics of the University of Florida – College of Dentistry. He is active in clinical research related to bone and soft tissue augmentation, as well as novel techniques in Implant and Periodontal Therapy.  Dr. Neiva has published many scientific papers and book chapters in the fields of Periodontics and Oral Implantology.  He also lectures frequently both nationally and internationally.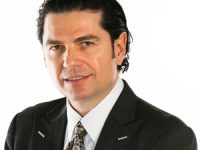 Dr. Aldo Leopardi, BDS, DDS, MS, Prosthodontist
Dr. Leopardi received his undergraduate dental degree from the University of Adelaide, South Australia, in 1985. He enjoyed private practice as a general dentist in Adelaide, Australia, for several years prior to receiving his specialist training and masters degree in combined fixed, removable and implant Prosthodontics, at the University of North Carolina, at Chapel Hill, in 1993.
At Chapel Hill, he also taught Fixed Prosthodontics as a Clinical Assistant Professor. Upon return to Australia, he began a successful Prosthodontic private practice in the Gold Coast region of Queensland, Australia. In 1996, he joined the Prosthodontic faculty at the University of Detroit Mercy (UDM), Michigan, where he also obtained his American DDS degree. Teaching responsibilities at UDM included Clinical Supervisor and:
• Co-Director of the Fixed Prosthodontic Program,
• Director of the Complete Dentures Program,
• Implant Residency program supervisor.
In 1999, after 15 years of combined academic and dental practice, Dr. Leopardi resumed private practice limited to implant, fixed and removable Prosthodontics in Denver, Colorado. Today he lectures nationally and Internationally on subjects involving fixed, removable and implant dentistry, and is involved in clinical research. He is also founder and president of the Denver Implant Study Club and the Knowledge Factory.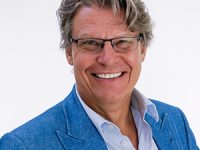 Dr. Lambert J Stumpel, DDS, Dentist
Dr. Lambert J Stumpel is a 1982 graduate from the Royal University of Utrecht, School of Dentistry, the Netherlands.
He is the developer of the 3D Click Guide®, holder of four patents, and has authored 32 peer reviewed publications and a textbook chapter.  He is a fellow of the Academy of Osseointegration and a member of the Pacific Coast Society for Prosthodontics.  Dr. Stumpel maintains a private practice in San Francisco, CA and is the CEO of Idondivi, Inc.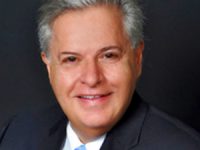 Dr. Edward Mills, DDS, Dentist
Edward Mills, DDS, is the past President of the American Academy of Implant Dentistry.  He was the director of Medical College of Georgia's Comprehensive Implant Program for 27 years as well as The Georgia Maximus Program which is a 380 hour Comprehensive Program in Implant Dentistry.  He is the director of the Advanced Dental Implant Studies group.  He was the past director of Emory Adventist Hospital's 3 year residency program in Dental Implantology.  He is an honored fellow of the American Academy of Implant Dentistry, a Fellow and Diplomate of the International Congress of Oral Implantologists, and a Diplomate of the American Board of Oral Implantology.  He is currently the director of the Atlanta Institute for Advanced Education and the clinical director of the Atlanta Center for Restorative Dentistry.  Dr. Mills has a private practice focused on restorative dentistry in Atlanta, Georgia.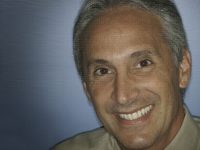 Dr. Vincent Celenza, DMD, Prosthodontist

Dr. Vincent Celenza is a Board Certified Prosthodontist since 1988 and received his graduate training from Boston University in 1979.  He has taught at New York University and Columbia dental schools and has presented nationally and internationally on Prosthodontics and how it relates to other specialties.  He is currently in full-time private practice in New York City.
Christine, his wife of 34 years, works as a hygienist part time in their office.  They have two children: Frankie, 32, recently married, and Luke, 27.
Vinny plays tennis every week, is an avid mountain biker (no more road riding) and puts time in on a mat each morning. He loves jazz and plays drums whenever there's time.