Meet The DISC 2018 Presenters
We are excited to introduce a great list of presenters for our 2018 programs. The venue will be the Colorado Dental Association Seminar facility, Denver Technological Center, Greenwood Village. Continuing education credits are available (total of 11 and ¼ hours of AGD PACE credits).
DISC events are for members only.
Not yet a member? Sign-up here!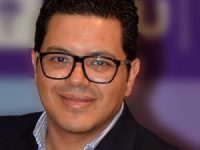 Diplomate from the Faculty of Dental Medicine of Monastir/Tunisia.
Post-graduate certificates in Implantology – Periodontology & Micro-Plastic soft tissue management- Implant Prosthodontics.
Fellow of the DGOI and SENAME.
National and International Lecturer in Periodontology, Implantology and Cosmetic dentistry.
Private practice in Tunis where he limits his practice exclusively to Periodontics, Implantology and Esthetic dentistry.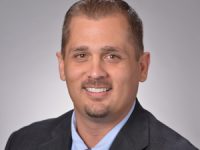 Dr. Erik Sahl received his bachelor's degree from Northern Arizona University with a Major in Biological Sciences and a Minor in Chemistry in 2002. He went on to earn his Doctor of Dental Surgery Degree (DDS) in 2006 from the Loma Linda University School of Dentistry. Dr. Sahl then practiced general dentistry for 2 years, after which going on to earn his Masters of Science Degree in Dentistry (MSD) in Periodontics, as well as a Professional Certificate in Periodontics from the Loma Linda University School of Dentistry in 2011.
Dr. Sahl has placed hundreds of dental implants and performed hundreds of periodontal surgeries and soft tissue grafts, and is also an Associate Professor at the Loma Linda University School of Dentistry, Department of Advanced Periodontics, where he teaches and mentors students who are specializing in Periodontics. In April of 2015, Dr. Sahl was appointed the Program Director for the Advanced Specialty Education in Periodontics Residency Program at the Loma Linda University School of Dentistry. Dr. Sahl is a published author in the realm of periodontal bacteria and the treatment and diagnosis of periodontal disease progression, guided dental implant surgery, as well as a contributing author to a new textbook on endodontic surgery. Most recently, he has been accepted for publication in the International Journal of Periodontics and Restorative Dentistry for original research involving digitally guided implant surgery. He is currently involved in several clinical and basic science research projects at the School of Dentistry, namely evaluating the precision and accuracy of dental implant surgical guide fabrication.
Dr. Sahl is also an active lecturer for numerous Continuing Dental Education courses, most notably recently lecturing for the American Academy of Periodontology at the annual meeting, as well as for other local societies such as the California Society of Periodontists and the Tri-County Dental Society.
Dr. Sahl is an active member of the California Dental Association, the American Academy of Periodontology, a Diplomate of the American Board of Periodontology, the American Dental Association, the Tri-County Dental Society, and the Academy of Osseointegration.
Dr. Sahl has been practicing in the Coachella Valley since 2011 and is a partner of Inland Dental Specialties located in Indio, CA providing services in Periodontics, Oral Surgery, and Endodontics. He enjoys spending time with his family and friends, and tries to keep up with his residents out on the golf course. He is always expanding his knowledge base through research and clinical training, and is very excited to bring his services to the Desert.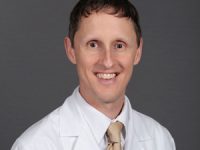 Dr. Mark Ludlow is the Division Director of Implant Prosthodontics and Assistant Professor at the College of Dental Medicine at the Medical University of South Carolina.  He completed his DMD dental training at the University of Connecticut and received his MS in prosthodontics from the University of North Carolina.  Dr. Ludlow has been involved in various research projects along with product development and alpha/beta testing with numerous dental companies and implant manufacturers.  He has lectured nationally and internationally on a variety of topics involving surgical implant placement and restoration, guided implant surgery, digital dentistry, and fixed prosthodontics.  As a practicing and teaching prosthodontist, Dr. Ludlow's passion is in the development and integration of digital technology in the practice of everyday implant and restorative dentistry.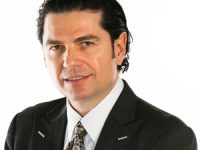 Dr. Aldo Leopardi, BDS, DDS, MS, Prosthodontist
Dr. Leopardi received his undergraduate dental degree from the University of Adelaide, South Australia, in 1984.  He enjoyed private practice as a general dentist in Adelaide, Australia, for several years prior to receiving his specialist training and masters degree in combined fixed, removable and implant Prosthodontics, at the University of North Carolina, at Chapel Hill, in 1993. At Chapel Hill, he also taught Fixed Prosthodontics as a Clinical Assistant Professor.  Upon return to Australia, he began a successful Prosthodontic private practice in the Gold Coast region of Queensland, Australia. In 1996, he joined the Prosthodontic faculty at the University of Detroit Mercy (UDM), Michigan, where he also obtained his American DDS degree.  Teaching responsibilities at UDM included Clinical Supervisor and:
Co-Director of the Fixed Prosthodontic Program,
Director of the Complete Dentures Program,
Implant Residency program supervisor.
In 1999, after 15 years of combined academic and dental practice, Dr. Leopardi resumed private practice limited to implant, fixed and removable Prosthodontics in Denver, Colorado.  Today he lectures nationally on subjects involving fixed, removable and implant dentistry, and is involved in clinical research.  He is also the founder and President of the Denver Implant Study Club and The Knowledge Factory.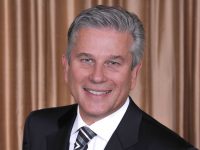 Dr. Mark Spatzner, DMD, Periodontist
Dr. Mark Spatzner graduated from McGill University in 1978 with a B.Sc.  In 1982 he completed his undergraduate dental training at the Université de Montréal with a D.M.D.  In 1987 he received a Diploma in
Periodontology  from  the
University of Toronto after completing his specialty training. Dr. Spatzner has published and has given numerous scientific presentations worldwide in the field of Periodontology, Regenerative and Implant Dentistry. He served as an Assistant Professor at McGill University in the Faculty of Dentistry and was the Head of Periodontology in the Dental Residency Program at the Montreal General Hospital. He has recently been awarded a Fellowship in the American College of Dentistry. He is a member of numerous professional organizations including the American Academy of Periodontology, Canadian Academy of Periodontology, European Association For Osseointegration and The Academy of Osseointegration.
Currently, he has a private practice in the Montreal area that is limited to Periodontal and Implant Therapy.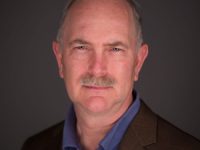 Dr. Dan Cullum completed his DDS with distinction at the University of Alberta, Canada and residency training at Westchester Medical Center, New York. Dr. Cullum is a Diplomat of the American Board of Oral and Maxillofacial Surgery and is on faculty as a Visiting Lecturer at Loma Linda University, Department of Oral and Maxillofacial Surgery and UCLA, Department of Oral and Maxillofacial Surgery. He and speaks internationally and has contributed articles, textbook chapters and a textbook on minimally invasive implant reconstruction. Dr. Cullum has served in leadership roles at national, state and local societies. At Implants Northwest (Coeur d'Alene, ID), he practices Oral and Maxillofacial Surgery with emphasis on immediate and minimally invasive techniques in esthetic implant reconstruction. Dr. Cullum is also president of Implants Northwest LIVE Learning Center, which emphasizes training in advanced techniques for surgeon/restorative teams using LIVE surgery and hands-on application in a small group environment.